Cass Station
Cassville / Cartersville, Georgia
Click any of the first three images for a larger image.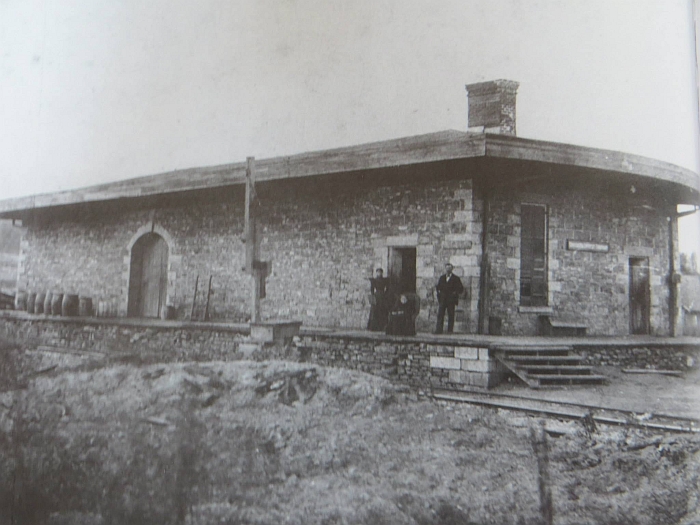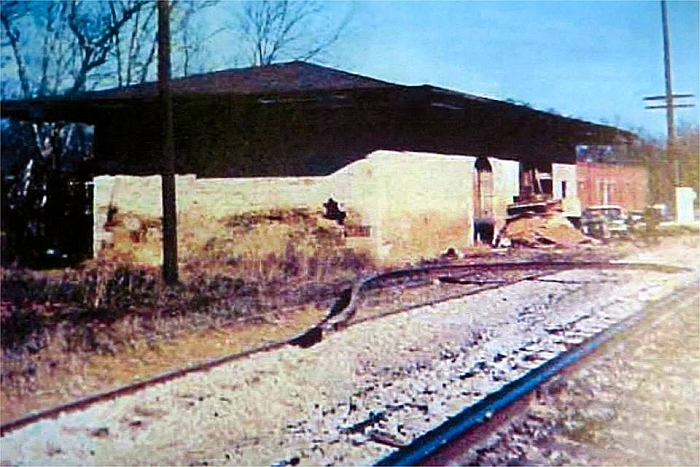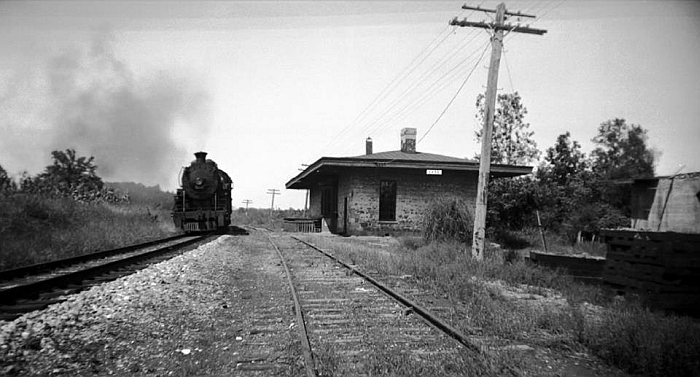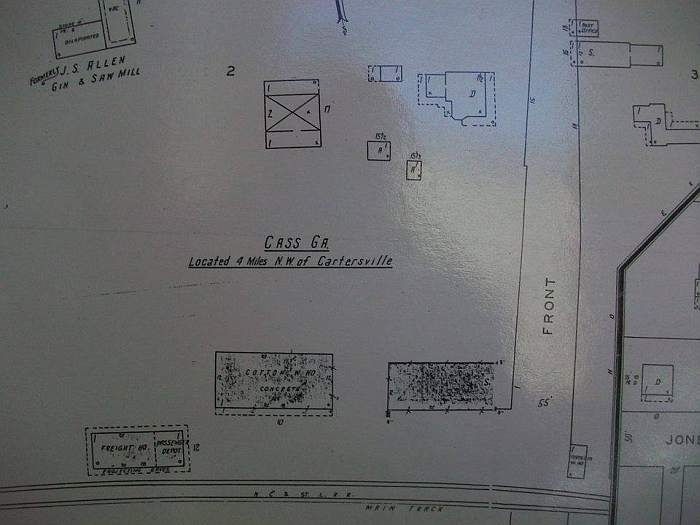 Cass Station is in the lower left corner of the above drawing.
Cass Station (the railroad station at Cass, a few miles from Cassville) at the intersection of the railroad track and Burnt Hickory Road burned down in 1969 and the rock walls collapsed. All the rubble was removed. It was located next to the original Western and Atlantic Railroad track (which is next to the current CSX track) and just past the old cotton warehouse which is pictured below with no roof and with trees growing inside. The old cotton warehouse is behind the old brick Quillian store, the roof of which is collapsing in the rear.
According to tradition, the Cassville townspeople were against building the railroad near the city, then the largest in north Georgia. They petitioned the state and received approval to reroute the railroad provided the citizens of the town paid for the cost of new surveys and construction. No changes to the original plans were ever made.

Used by both Hood and Polk during the Atlanta Campaign, the station also played a minor role in the "Great Locomotive Chase". Andrews stopped here to get water and wood when the stationmaster gave him a train schedule to assist him in taking ammunition to General Beauregard. The station, along with much of the city of Cassville was destroyed by Sherman's Fifth Ohio Cavalry on November 5th 1864.

In addition to the Quillian brick store, the cotton warehouse, and Cass Station, there was a grist mill nearby.

Cass Station's remains are gone but it was located behind and closer to the railroad tracks than the old cotton warehouse pictured below. As you walk north from the intersection of the CSX tracks and Burnt Hickory Road, you will pass the old Quillian brick store, the remains of the old cotton warehouse (pictured below), and come upon the land where Cass Station once stood, all on your right. The original track is still visible next to the raised bed of the current CSX track.

Travel Directions: From Cartersville take 41 North. Turn left at Mac Johnson Road. Travel 1 block to a T. Turn right on Georgia 293. Travel a long block and turn left onto Burnt Hickory Road. Park your car just before the railroad tracks. Walk north along the CSX railroad tracks and you'll pass the old Quillian brick store, the ruins of the Cotton Warehouse, and just after it, the land upon which stood Cass Station.
The first two pictures are the view of the old Cotton Warehouse from the railroad tracks.
Yes, there's the ruins of the old Cotton Warehouse in there:
The subsequent pictures are close ups of the old Cotton Warehouse.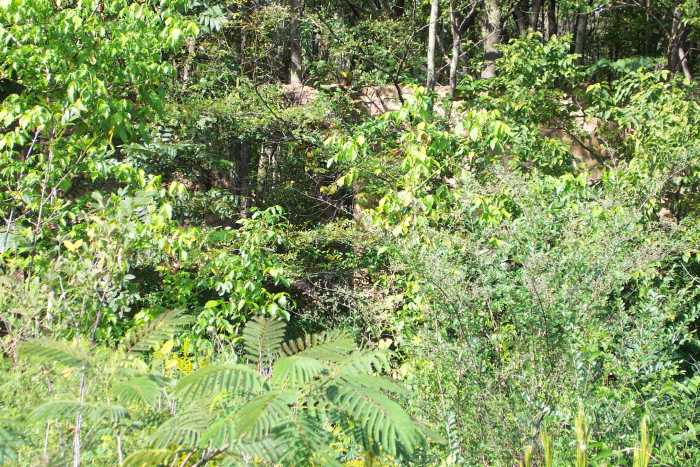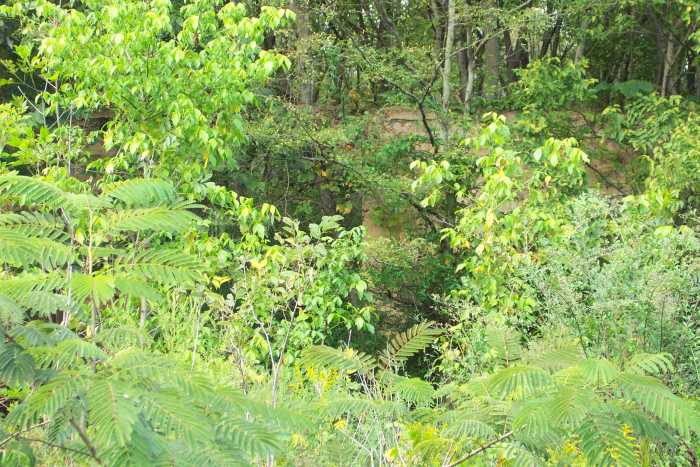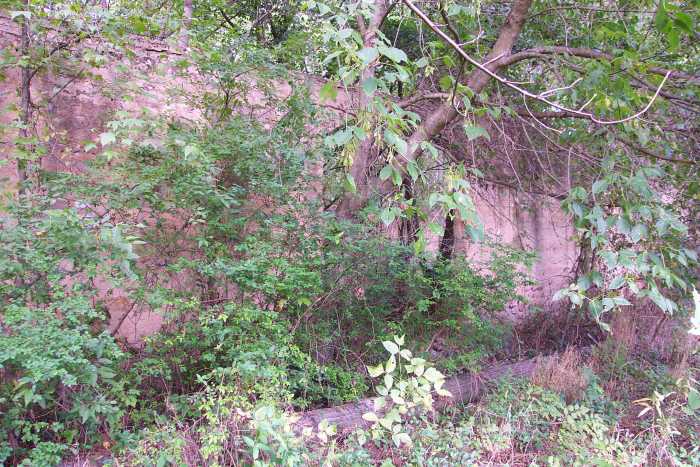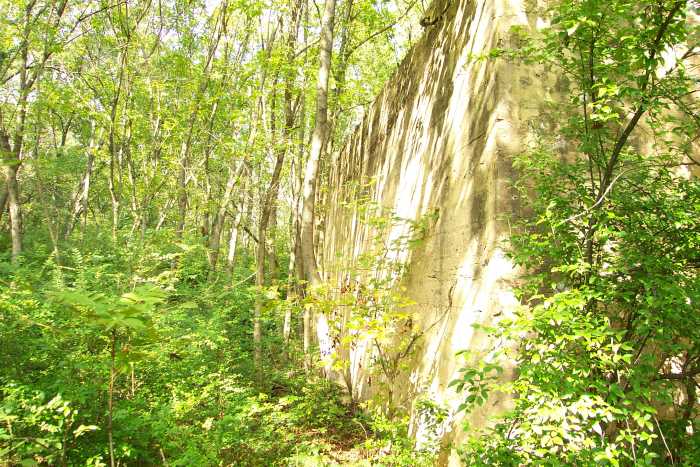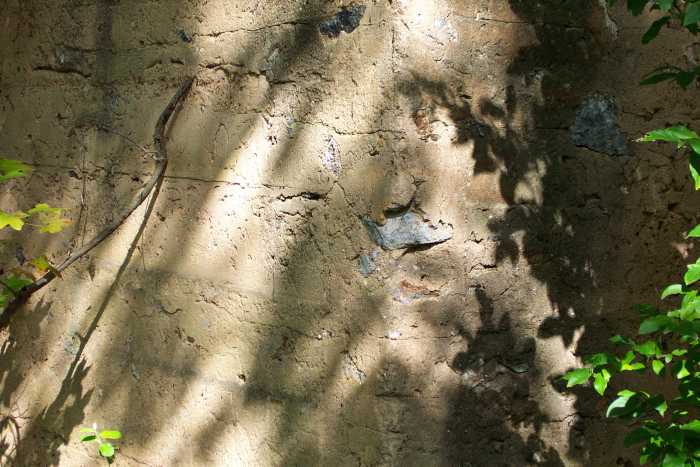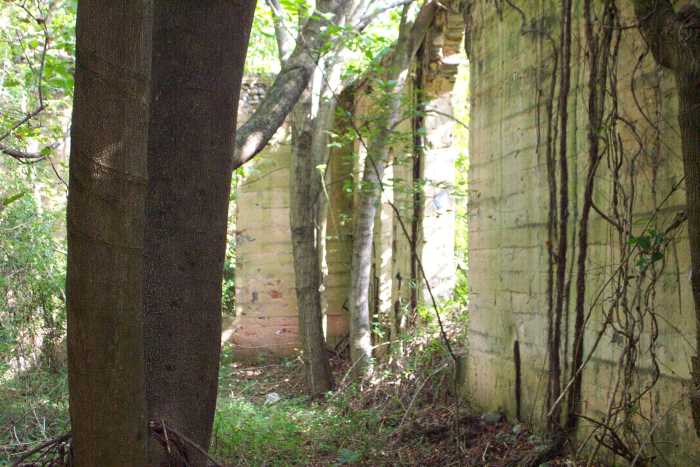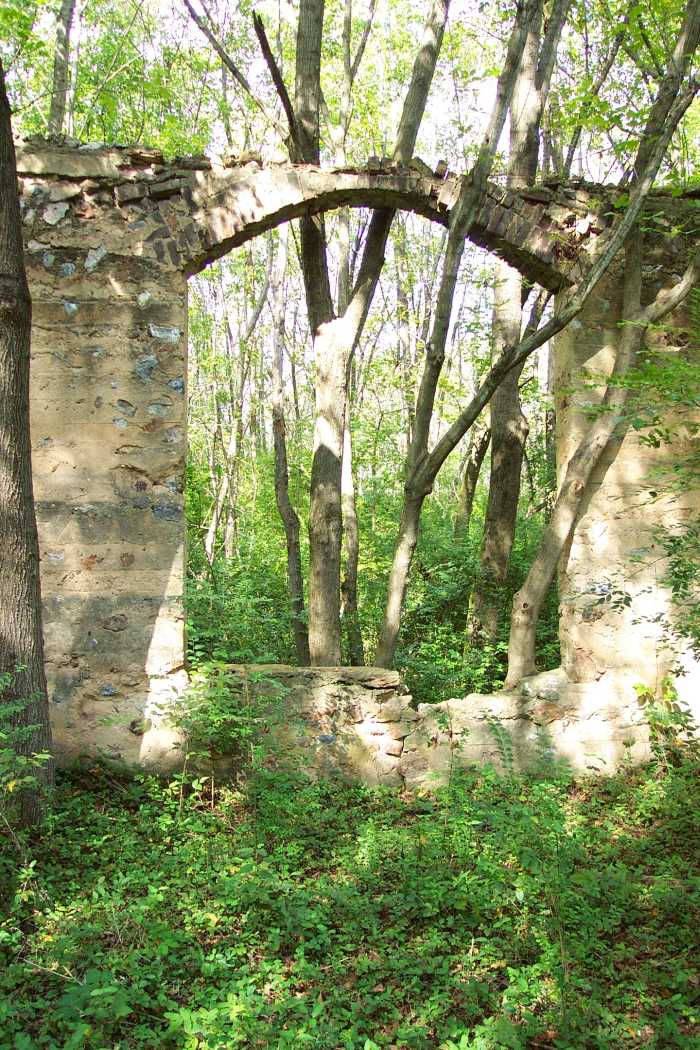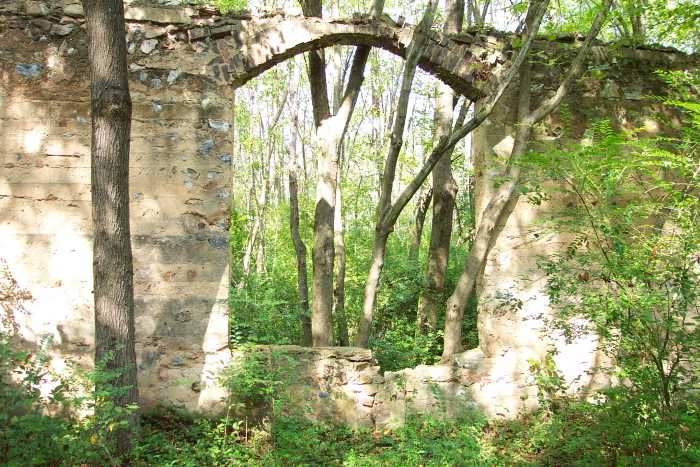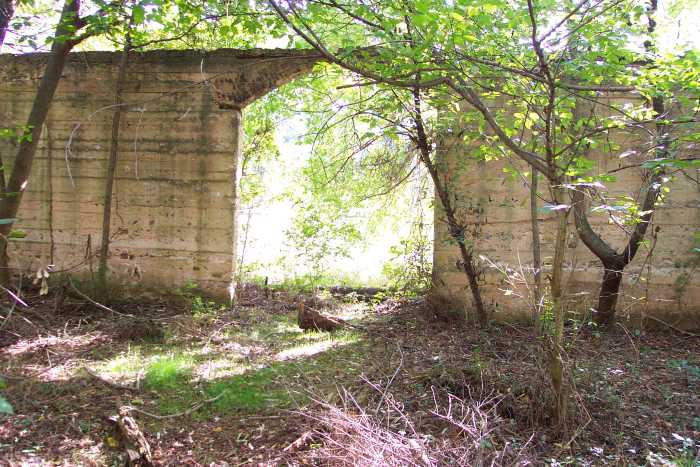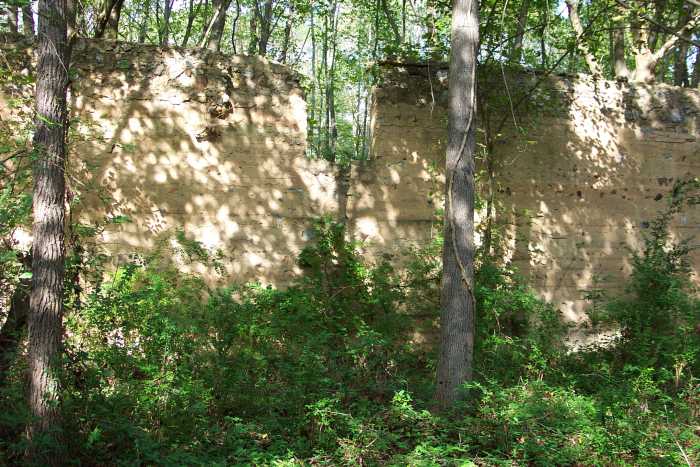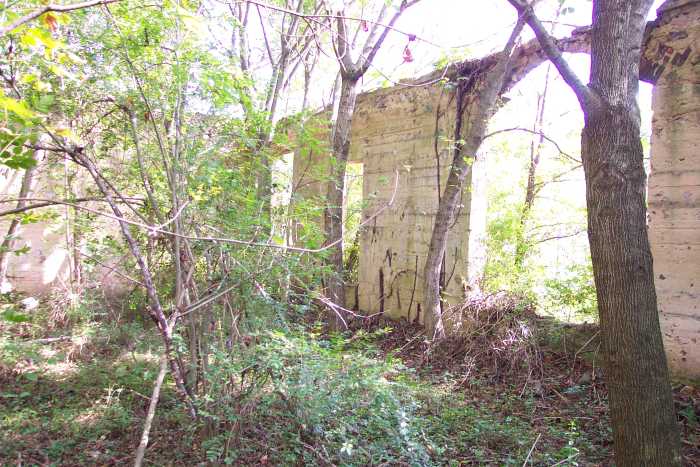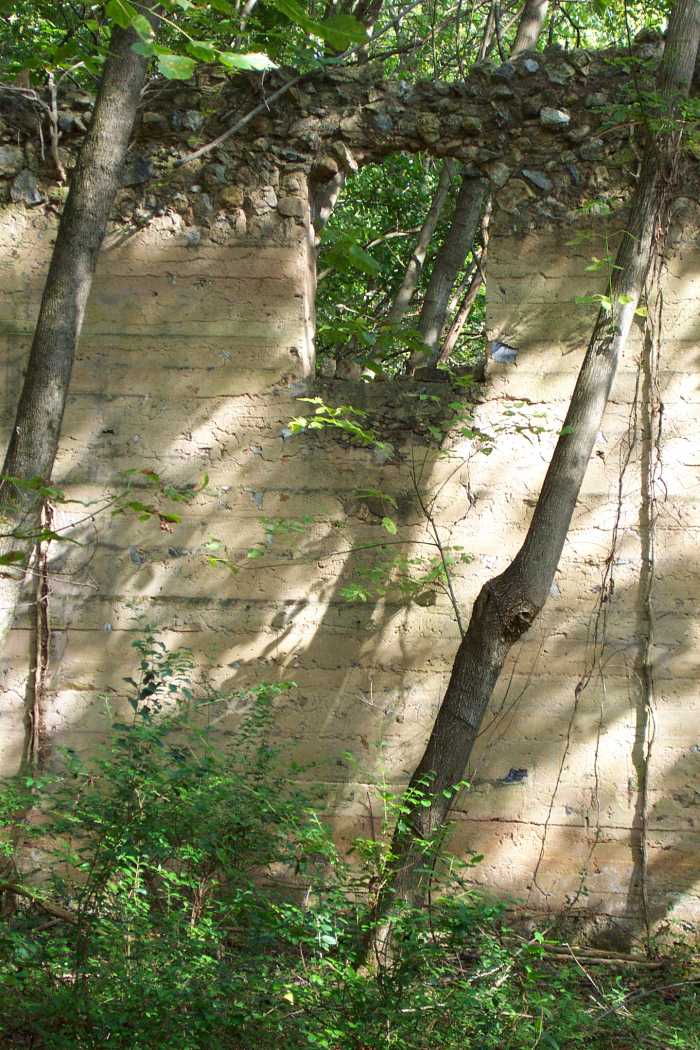 If you are interested in Cass Station and its history,
you may be interested in joining The Cassville Historical Society.
Cassville Historical Society
Domain Registration and Hosting provided by Etowah Valley Inc.
which teaches emini fugutures daytrading.
dba www.DayTradingCourse.com
Webmaster: Paul Quillen 770-382-1023